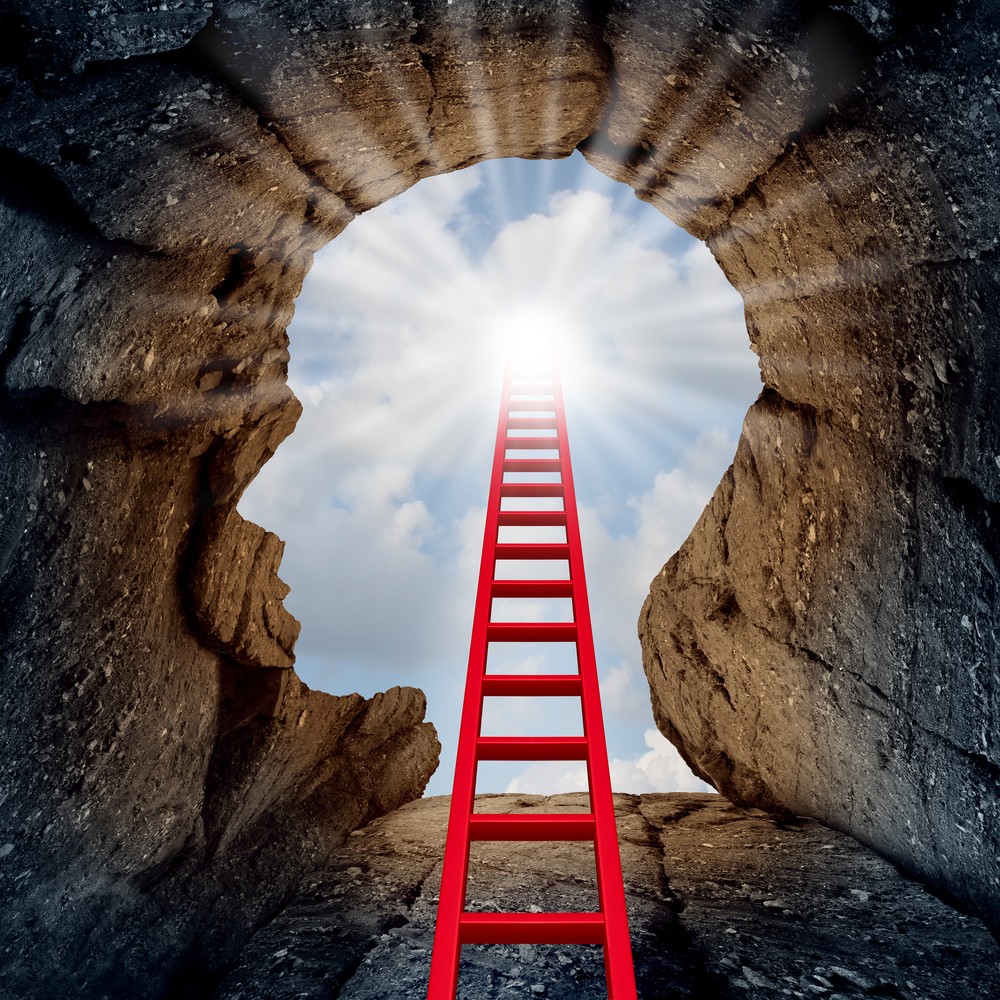 You Are Being Called To A Higher Level Of Responsibility
"Now the LORD said to Abram, Go from your country and your kindred and your father's house to the land that I will show you.  And I will make of you a great nation, and I will bless you and make your name great, so that you will be a blessing. I will bless those who bless you, and him who dishonors you I will curse, and in you all the families of the earth shall be blessed."
(Genesis 12:1-3)
When the storms of life come beating against your house, your first response might be to just hunker down and ride out the storm. But every attack cannot be viewed the same. God has equipped you with an incredible arsenal of weapons to combat any storm that comes your way. It is not the Holy Spirit's desire that you or your loved ones stand defenseless against the enemy's attacks. How you respond in the face of adversity will speak volumes to the relationship that you have built with God in private.
What allows you to stand in the midst of the storm is your testimony that says, "God did it before and He will do it again." Too many people are allowing the enemy to run amuck on their jobs, in their relationships and in their finances. It is never God's plan for you to throw in the towel when there is still time left on the clock.
There is no storm that can show up in your life that God cannot handle and that you are not equipped to survive. Every storm is a hidden gift that allows your greatness to emerge onto the scene. If you see where you are right now as some sort of bad luck, or you feel like, "this is my lot in life," then you have given the enemy free reign to win. By attacking your self-esteem, he knows the outcome will look a little murky.
When change shows up, the first response is to resist it. Your prayers are about to be answered, because change never comes without a price. "Brothers and sisters, I do not consider myself yet to have taken hold of it. But one thing I do: Forgetting what is behind and straining toward what is ahead. I press on toward the goal to win the prize for which God has called me heavenward in Christ Jesus." (Philippians 3:13-14) When change comes it alters the outcome for victory and places you in the winner's seat. Once you change your way of thinking, your whole environment changes. When you start acting upon your positive thoughts you will get the results you are looking for. The Holy Spirit is revealing to me that the Father's hidden treasures within you are about to be unveiled as you pour out your heart in worship.
Do not hesitate to give God the highest and purest praise and worship you can offer. When you enter into that atmosphere of giving back to the Father what is rightfully His, you tap into a spiritual realm where all you have to do is ask and the Father will give it to you. Your next steps are going to pay great dividends. Your praise and your worship is touching the heart of God.
"For all the promises of God in him are yea, and in him Amen, unto the glory of God by us." (2 Corinthians 1:20)
When you allow your thoughts to stay connected to anything that is negative, nothing will work in your life. But when you allow the Power of the Prophecy to stay active in your life it roots out those negative suggestions. In other words, if you are thinking prosperity but your actions are negative, you will not produce the right outcome. Start visualizing exactly what you want. Negative thoughts will never yield the house, the car or the promotion. Each time you honor God through the power of praise and worship, it upsets the enemy's camp. The enemy's frustration is enormous because he remembers his lost opportunity when he was in heaven. Your praise and worship is bringing heaven into your household. Put on the feeling of success and prosperity and declare, "I AM A SURVIVOR!"
Get ready for a visitation from the Holy Spirit…
Your life is turning around for the good!
Healing, breakthrough, and promotion are yours in this season!
Peace, fellowship, wisdom and revelation are yours in this season!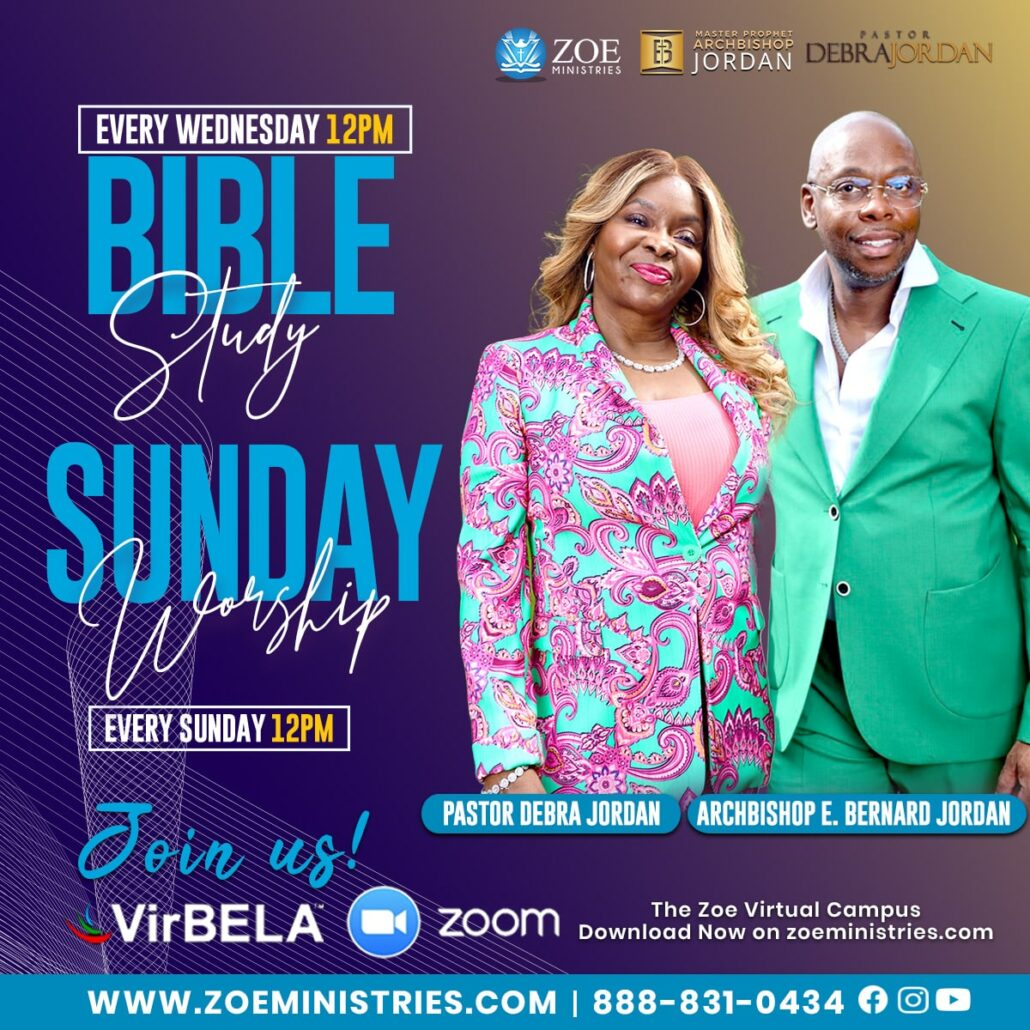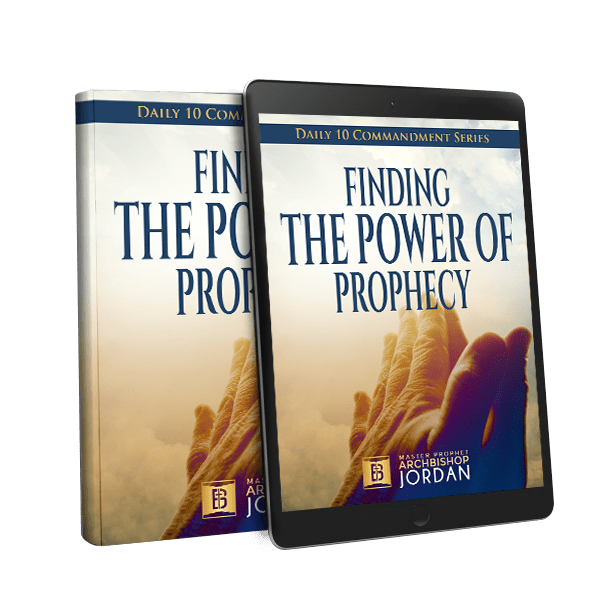 Download
Finding the Power of Prophecy
Today