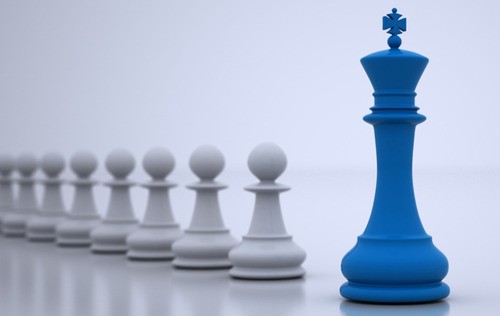 YOU WERE CREATED TO RULE!
"What is man, that thou art mindful of him? and the son of man, that thou visitest him?  For thou hast made him a little lower than the angels, and hast crowned him with glory and honour.  Thou madest him to have dominion over the works of thy hands; thou hast put all things under his feet."  (Psalm 8:4-6)
You were not created to be oppressed!  You were not created to live less than!  You were not created to accept second best, leftovers, scraps or pieces!  You were created to have dominion.  You were sent to the earth realm to manifest the glory of God, against the odds and amid life's storms, contrary winds, challenges, setbacks, disappointments and trials.  Regardless of what you see in front of you, you were CREATED TO RULE! 
"Again, the kingdom of heaven is like unto a merchant man, seeking goodly pearls: Who, when he had found one pearl of great price, went and sold all that he had, and bought it."  (Matthew 13:45-46)
On your journey, God wants you to find your divinity that lives on the inside of you.  Tucked away like hidden treasure within you, God has stored pearls of great price. They are treasures hidden within you, gifts and talents that will make this world a better place. The Father deposited them within you from the beginning, with the intention that you would search and search, dig and dig within yourself until you find them.  Have you ever wondered why sometimes it seems like things don't line up with what God showed you for your life?  Well, let me share with you one major reason… you are living beneath your means.  You are living less than who God created you to be. 
Perhaps you are in the wrong profession.  Perhaps you are in the wrong field.  Many of you are just working a job for the money and not because it's your passion, your life work, your mission, the purpose for which God created you.  Once you step into the "God-zone" for your life, everything will begin to turn in your favor!
God created man to increase, to be fruitful, to multiply and to replenish the earth.  Are you holding up your end of the deal?  God created man to demonstrate His love in the earth.  Are you holding up your end of the deal?  One of the greatest intentions of creation was to manifest the love of God to the human race.  Are you holding up your end of the deal? 
The promises that God made to you are for sure. God is not a man that He should lie!  (Numbers 23:19) All of the promises of God that He made to you are yea and amen… not just some, but ALL, and He will surely manifest them in your life – but not until you accept the truth that you were CREATED TO RULE!
IT'S TIME TO TAKE ACTION NOW!
Time out for doing things the world's way and hoping to get God-results.  It's time to follow God's system, God's plan, God's order.  No matter what you have been through, God is ready to make change in your life.  He is ready to use you to manifest His glory.  The "crushing" that you've had to endure has only prepared you for promotion. I have good news… if you have been "walked on," you are a candidate for His GLORY!  Are you ready to step into your divine assignment?
EVENT + RESPONSE = OUTCOME!
The kingdom of God is within you.  God has given you His system to empower you to success and victory in this life that will not only affect your life, but will effect change in the lives of His people on a broader scale. If you want a different outcome, you must change your response!  Stop responding to negative voices, negative people, negative belief systems and negative situations that may be happening in your life.  Pay no mind to them.  Change your focus.  Focus on your assignment, your purpose, on the system of God that will bring success and victory in your life and will overflow to those in your immediate circle and then more broadly. 
No more excuses!  No more thoughts of defeat.  It is time to take action now!  It's time to elevate your faith.  This is a new season.  It's a new day for you!  If you really want to see God manifest in your life, you must operate at a level of faith that says, "MY GOD CANNOT FAIL!" 
"Now faith is the substance of things hoped for, the evidence of things not seen." (Hebrews 11:1)
Your Assignment
Declare with me 7 times on this page by speaking and then writing…
"I WAS CREATED TO RULE!" 
Now, I want you to allow this truth to melt into your being until it radically shifts your mind to the stage of knowing that you were created to rule.  Only then will you be able to leap the hurdles of adversity, challenge, test, storm and trial.  Remember, adversity is not a bad thing.  It is the breeding ground for miracles.  God wants to work a miracle in your life today by changing your thinking and introducing you to the person He created you to be.  Your life is changing as we speak… you just have to activate your faith, believe it and then press into the realm where you just KNOW IT!
Until next time, keep working your faith and know…
YOU WERE CREATED TO RULE!
Your Most Trusted Name in Prophecy,
Bishop E. Bernard Jordan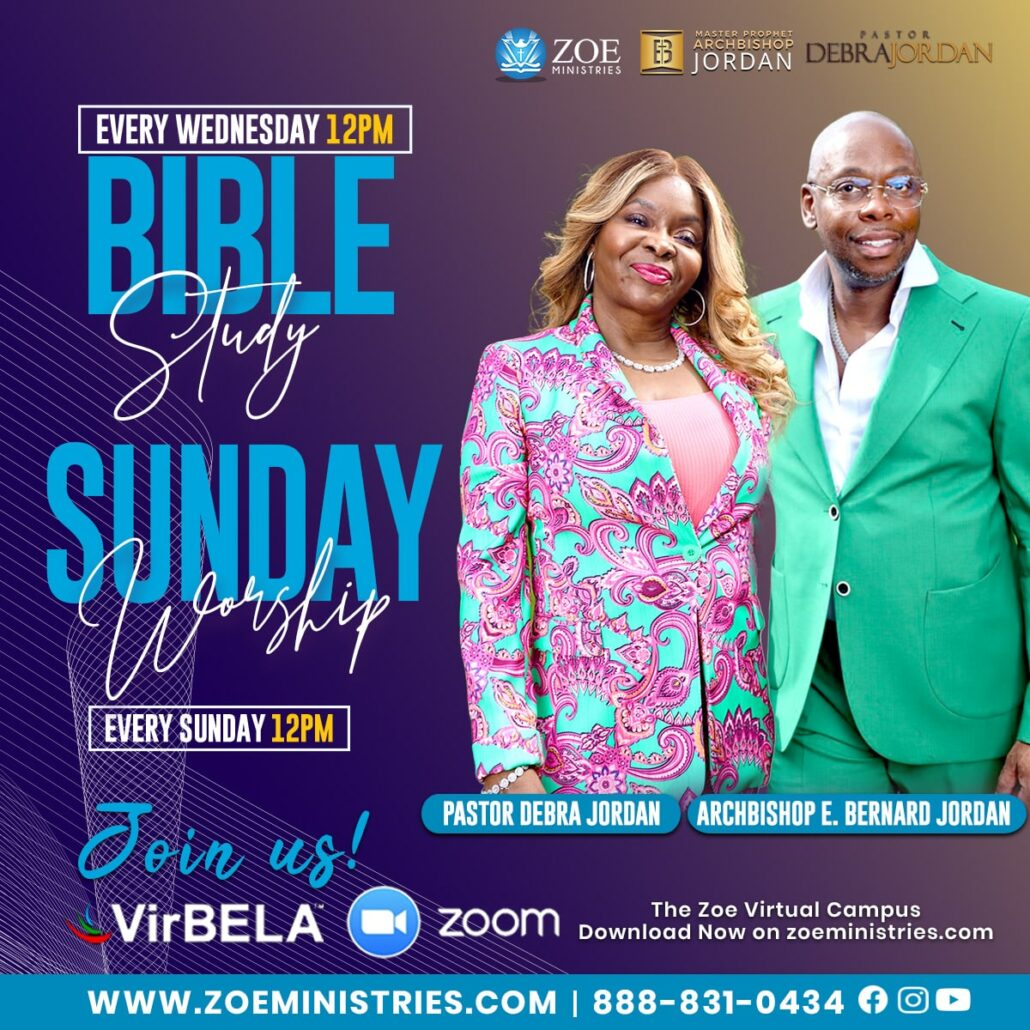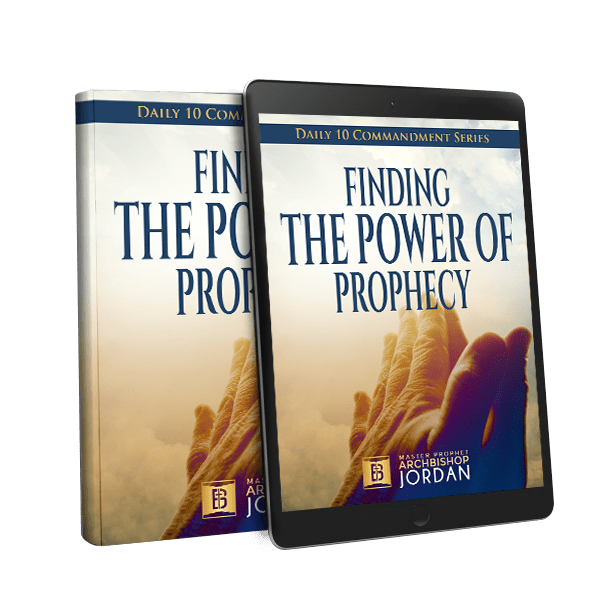 Download
Finding the Power of Prophecy
Today